Here is the history of my 1995 Mk1 Fiat Punto.
Back in 1994 my car left the dealership as a blue 55s.
It looked very much like this...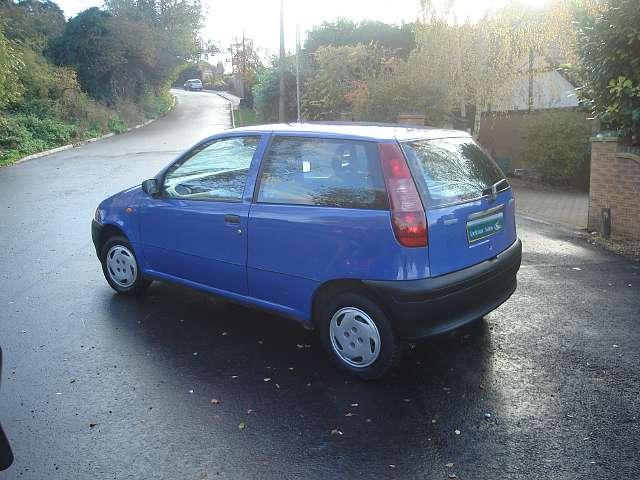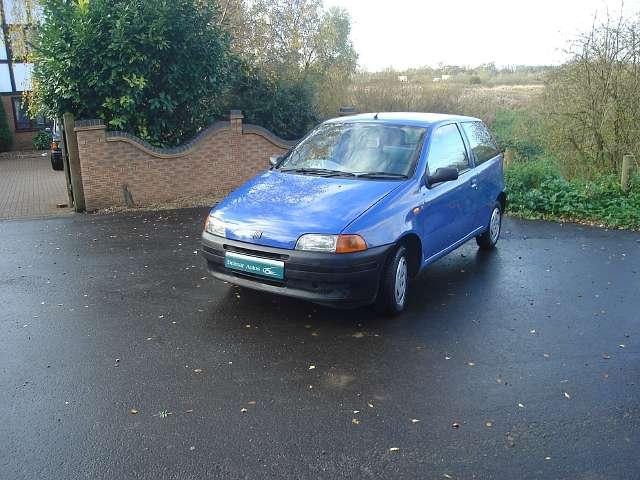 The previous owner then tarted it up a bit by painting the whole car Broom Yellow, fitting some 15inch wheels and fitting a Sporting body kit
I then fitted tints, exhaust and seat covers fitted....




Then some wheels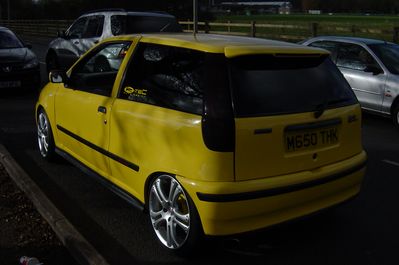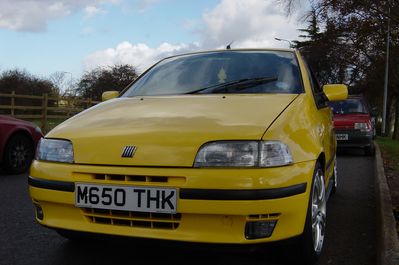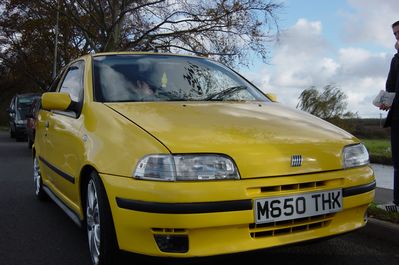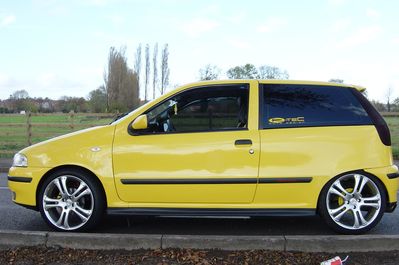 Then a body kit and a re spray...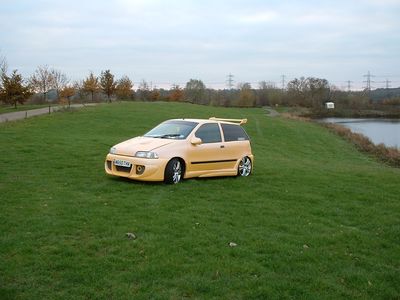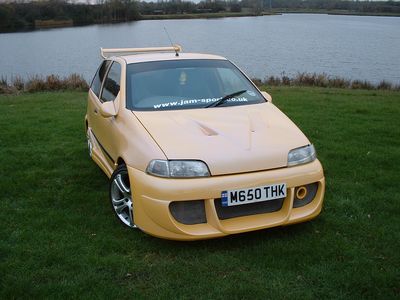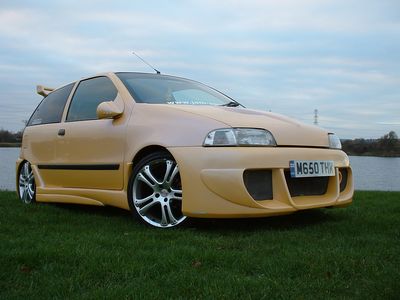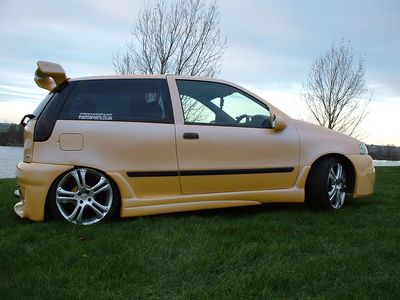 Then changed a few things
New wheels and spoiler.

The wheels were professionally repaired and powder coated by The Wheel Specialist.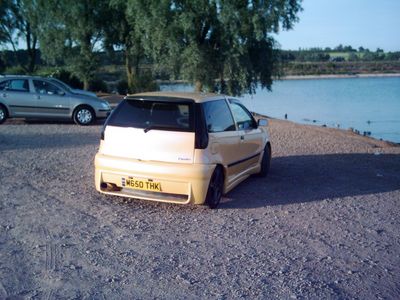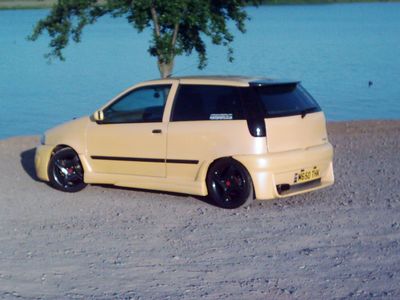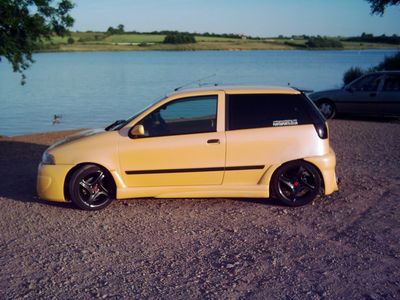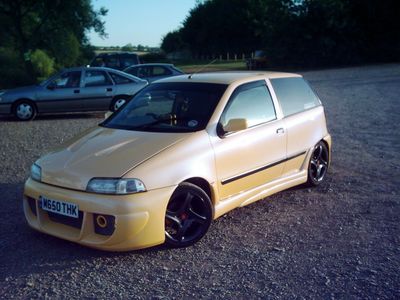 Then it was time for a bigger change....

Front Bumper




Rear Bumper




Bonnet




This is as it was before the bumpers were fitted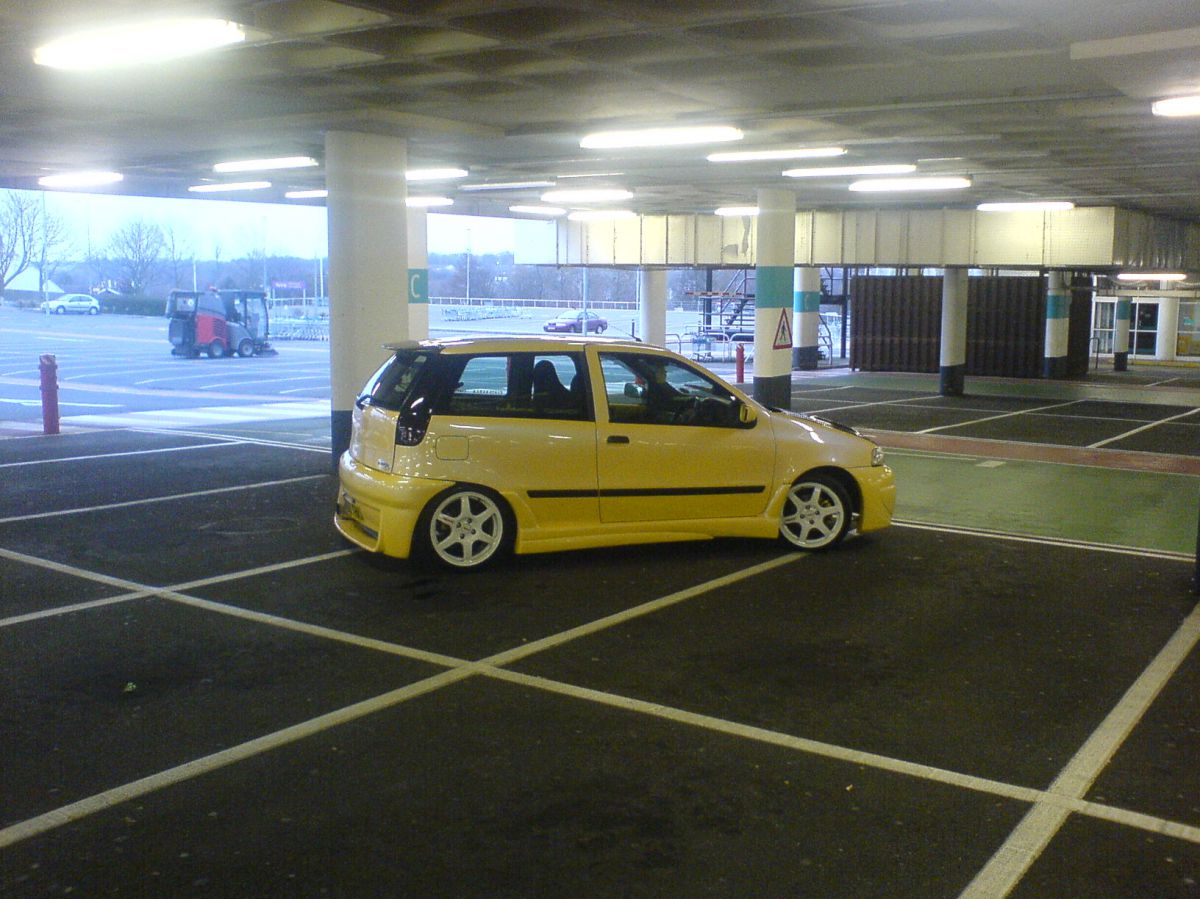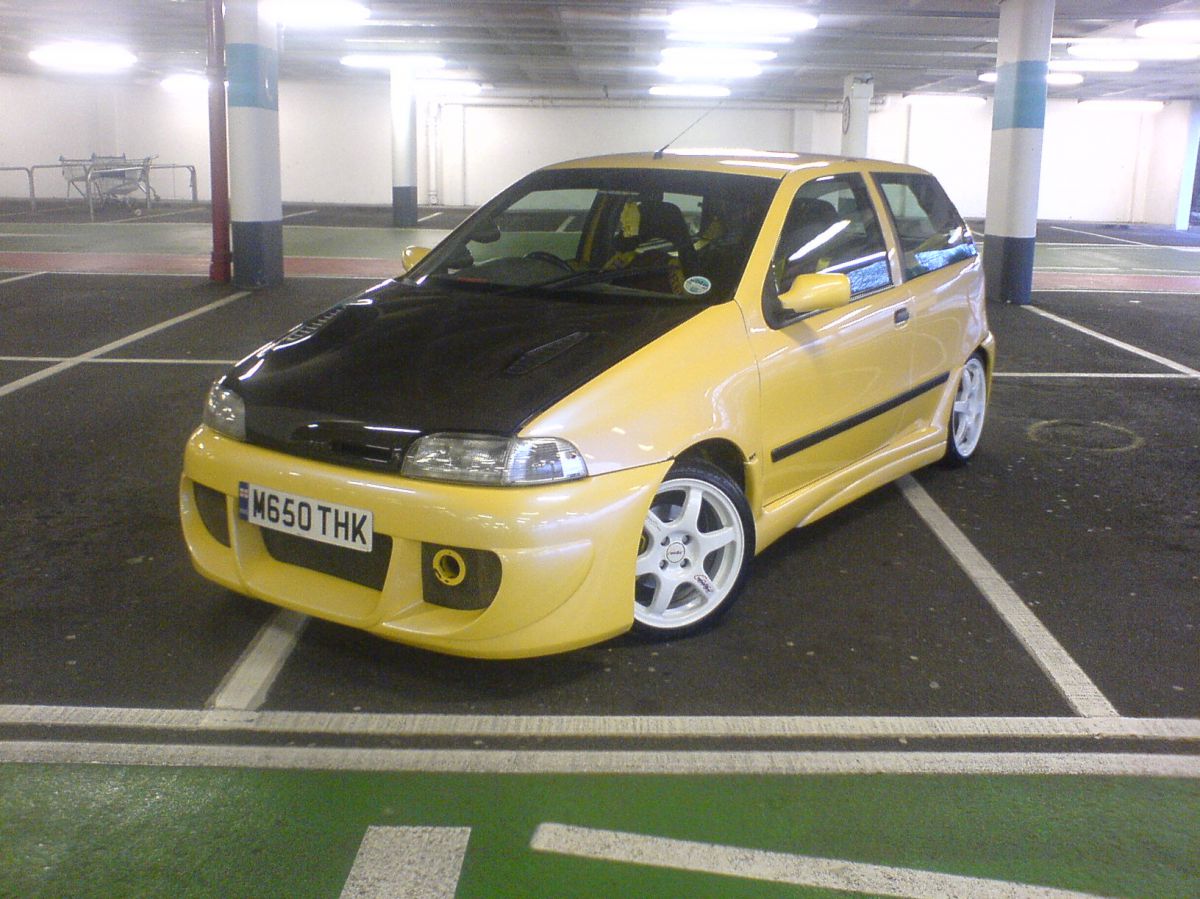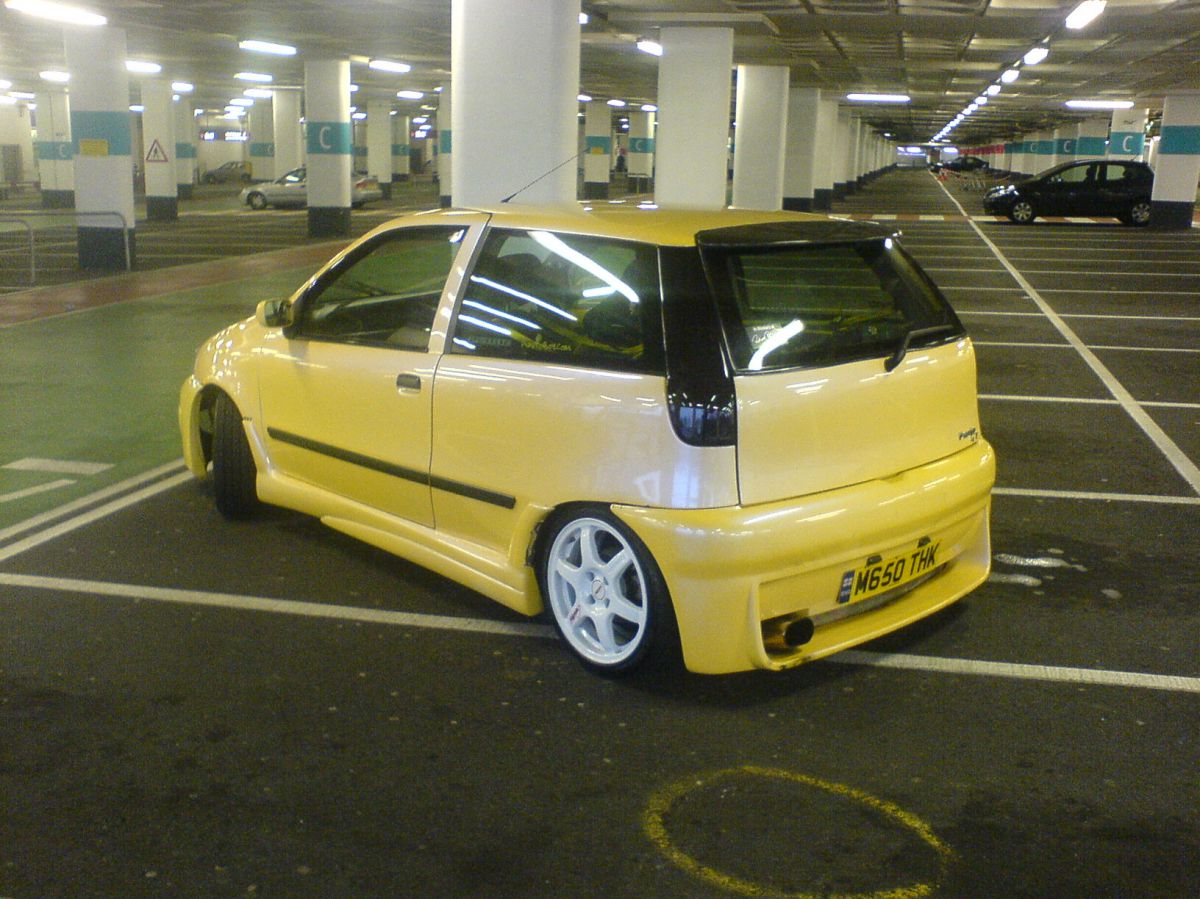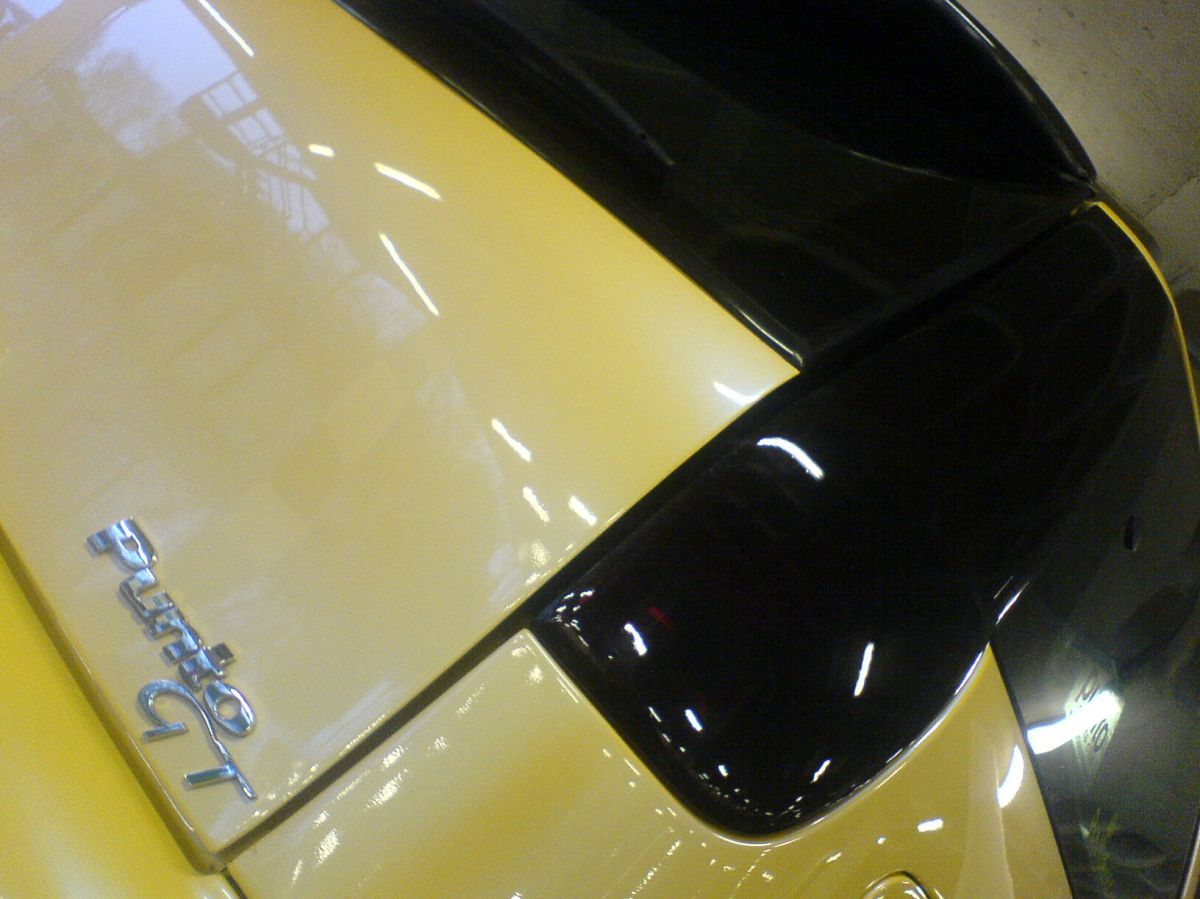 More pictures here... punto/thumbnails.php?album=43

Wheels are getting powder coated as soon as I get time to sort them out.

The combat bumpers went
so I've had to put my slightly damaged standard bumpers back on. I've now got my Morettes too!




She looked a right sorry state


Good job i didn't have to drive her. She stayed on the driveway until the new bumpers were fitted and the new Morette headlights are painted black.

The only reason the Speedlines are white is because i picked them up cheap and didn't have time to get them powder coated before i needed to fit them. i sold the wheels i have to fund these wheels, but do not dispare! I will be getting them powder coated soon!

My new bumpers went off to be painted.

And finally, as she is now...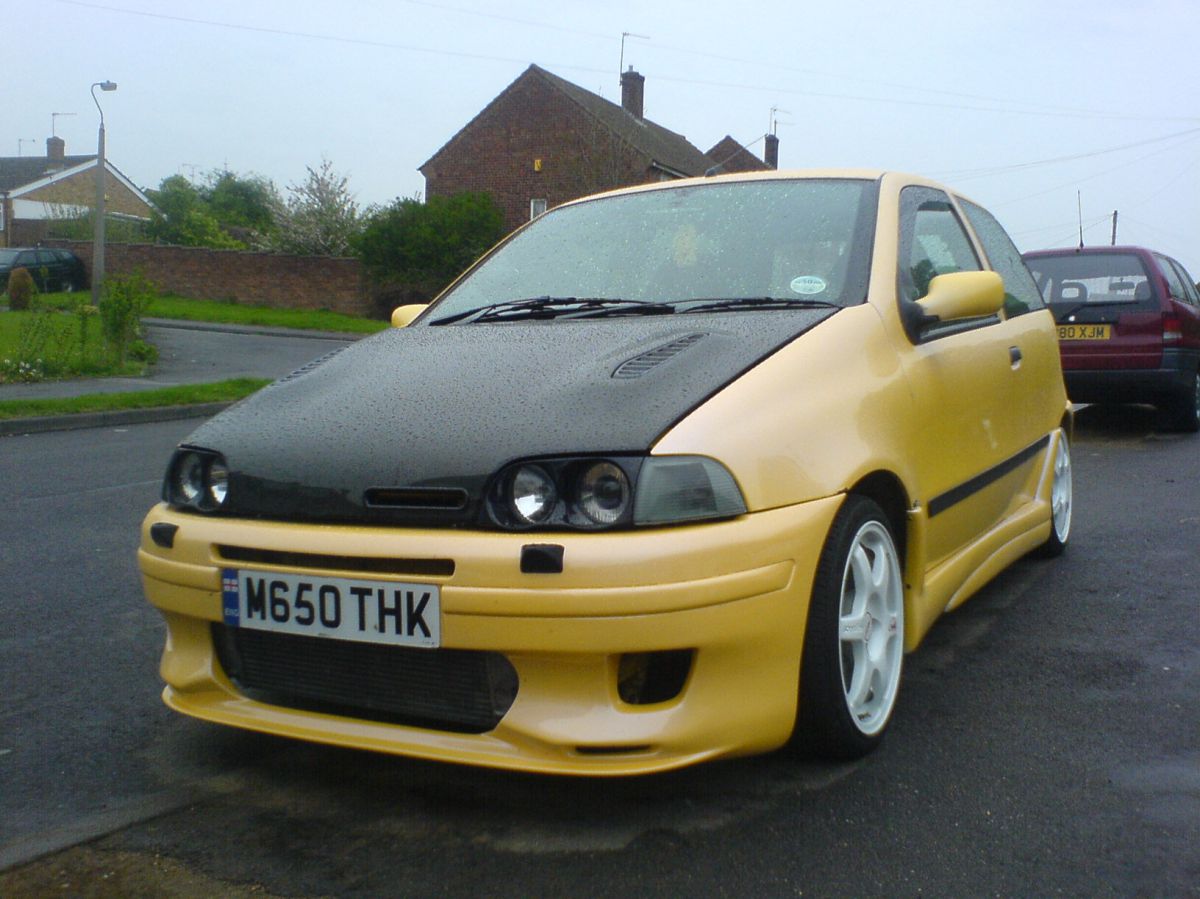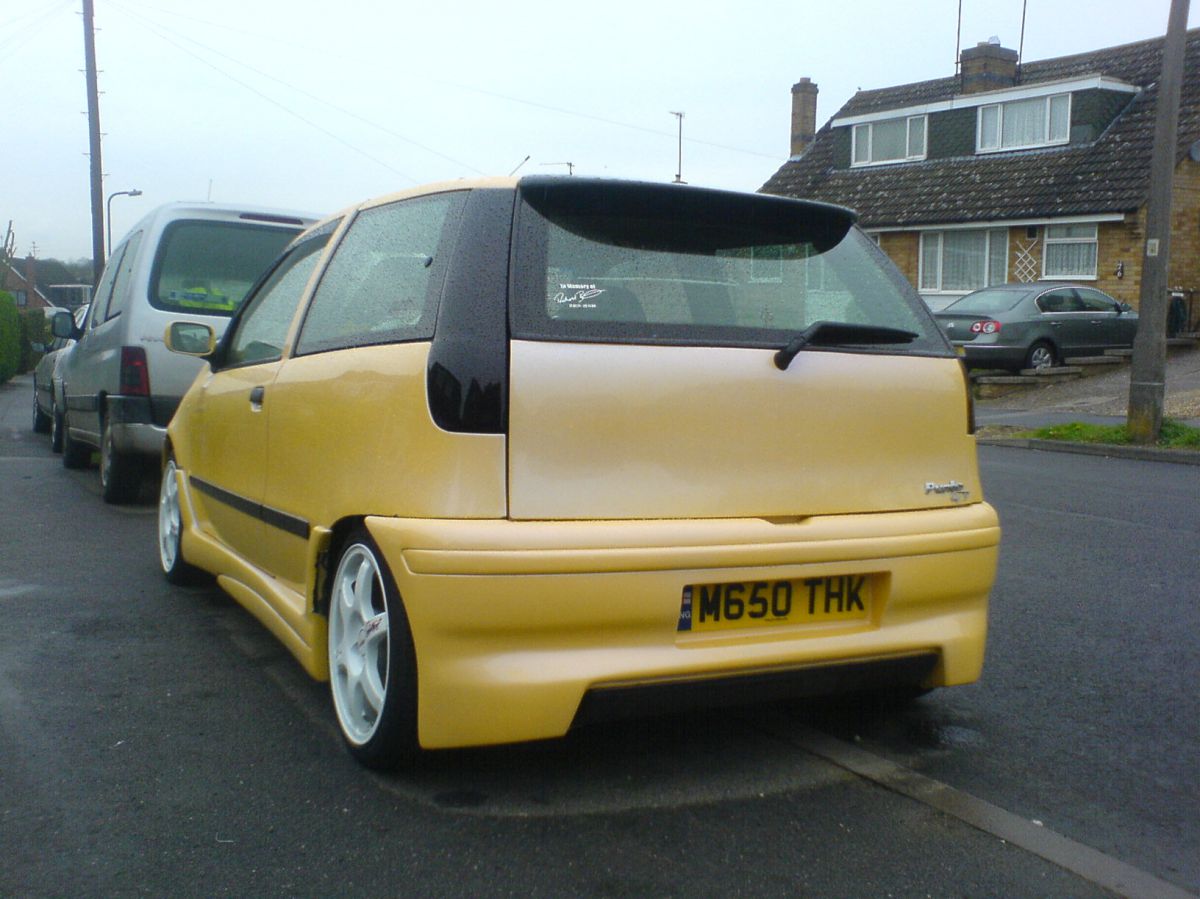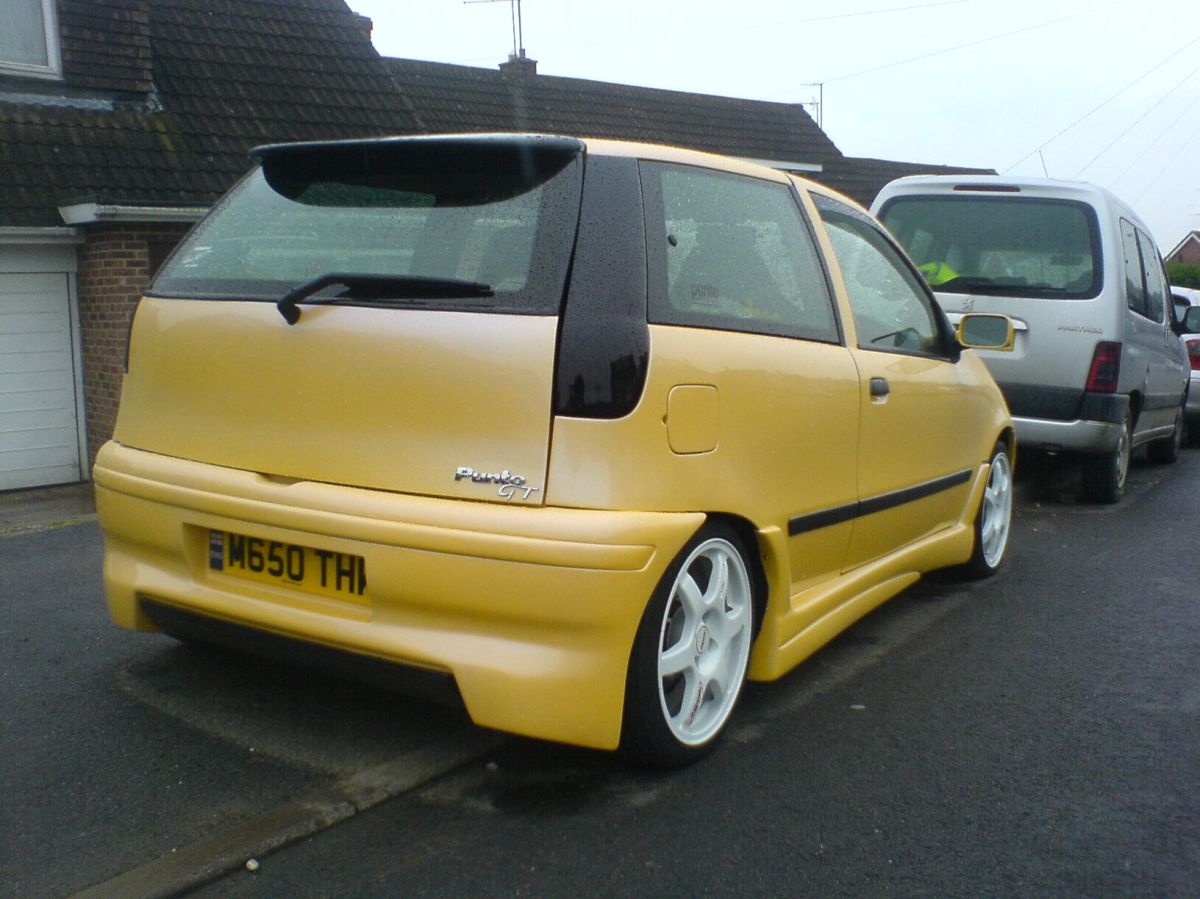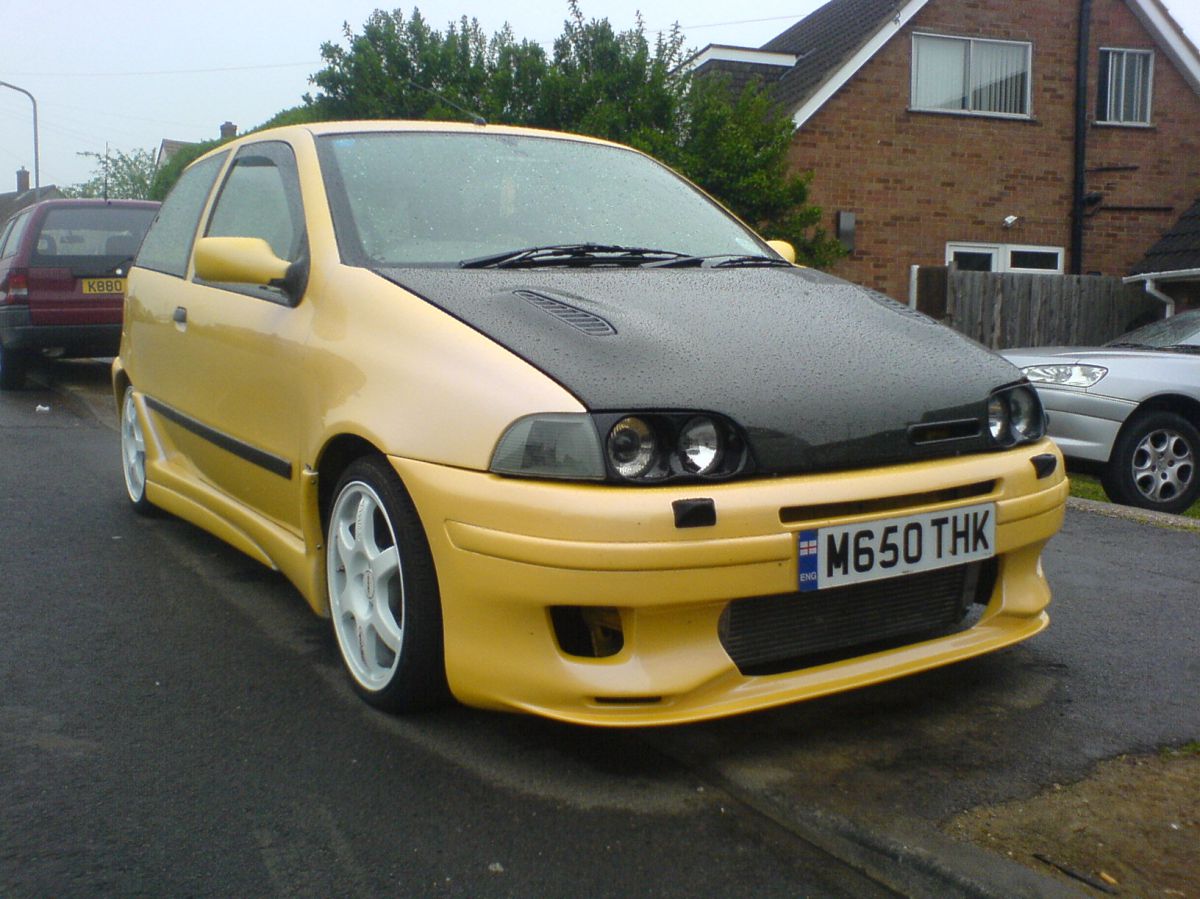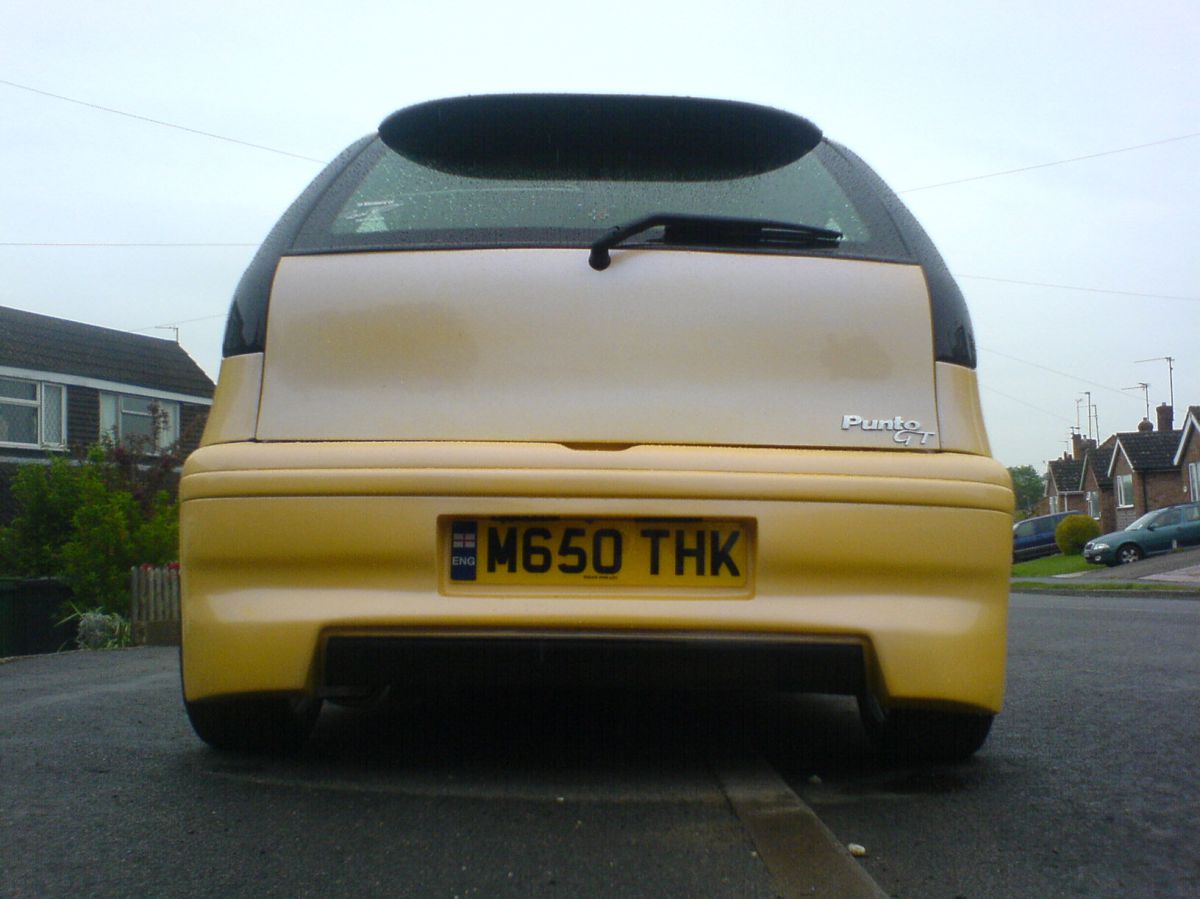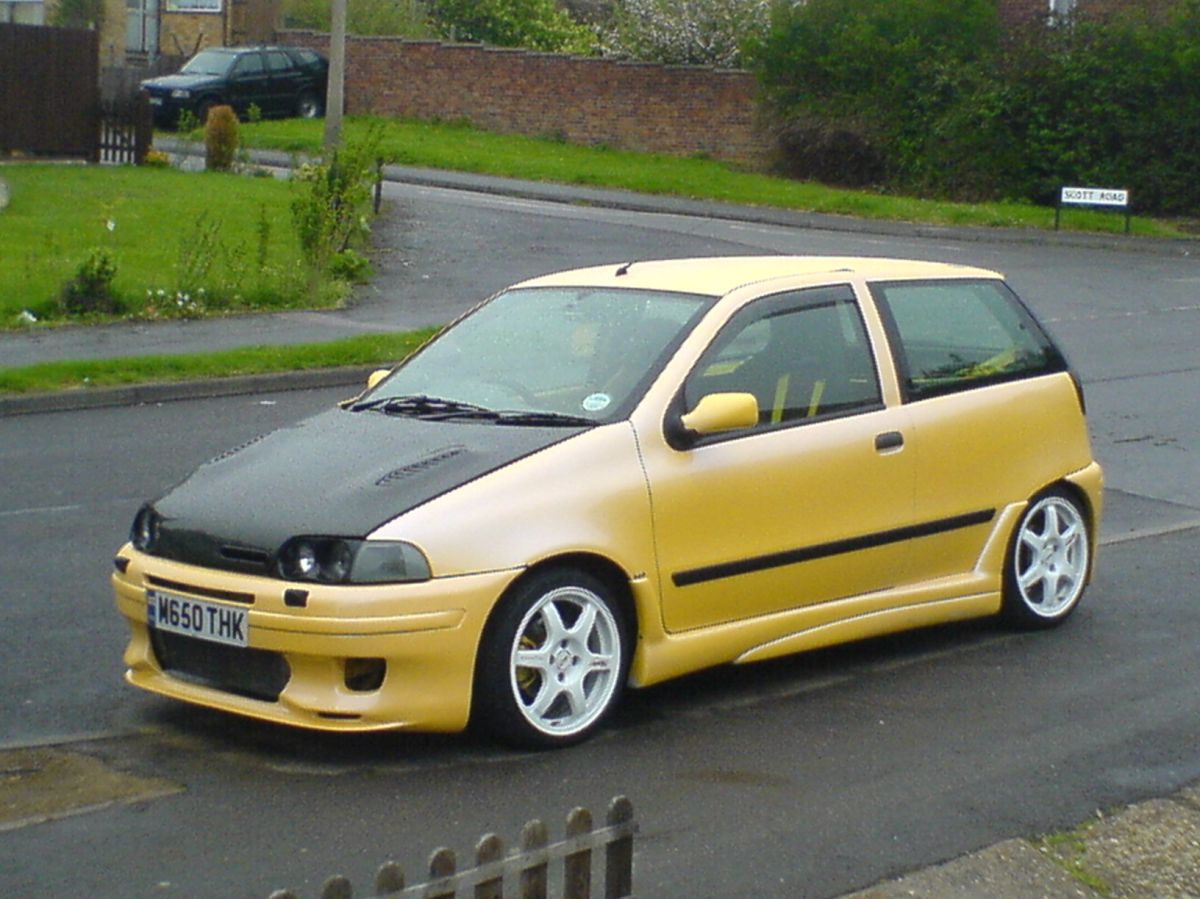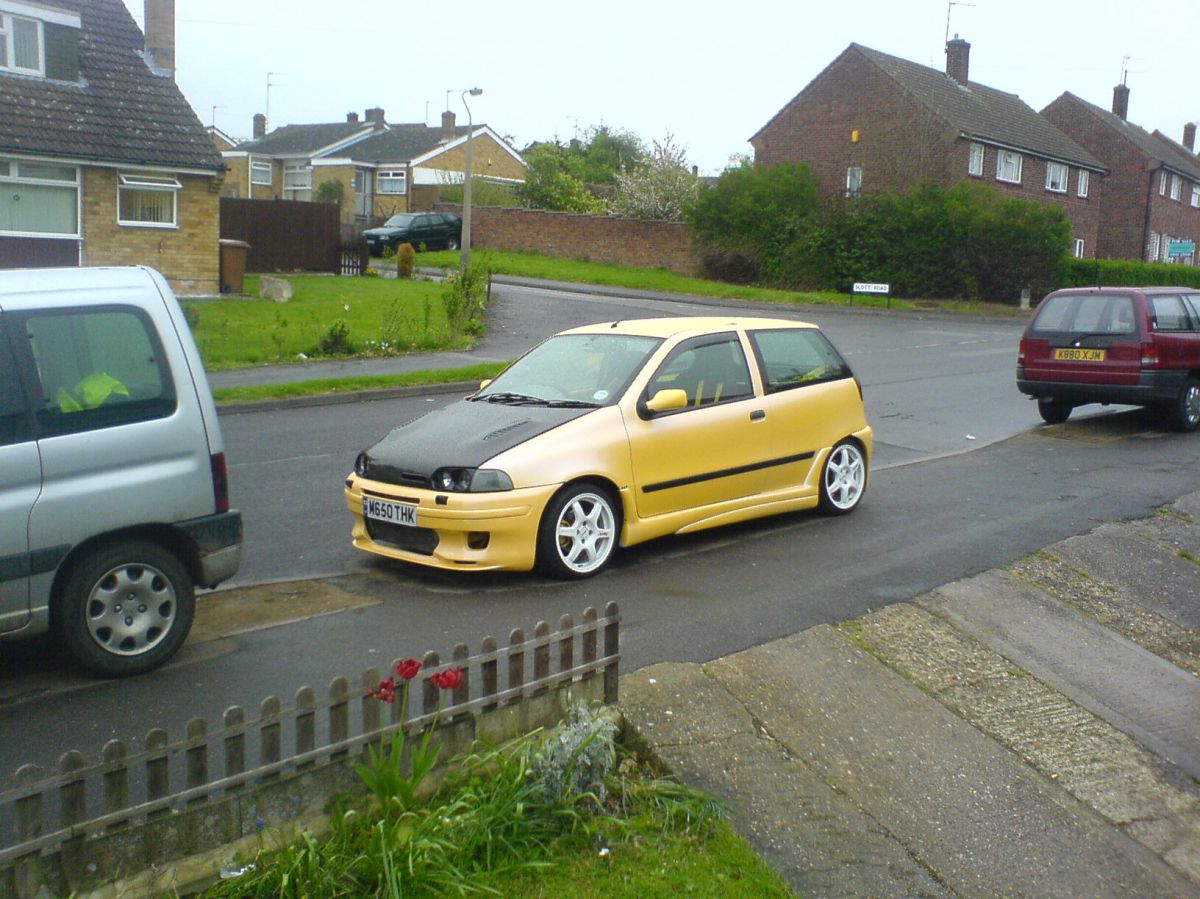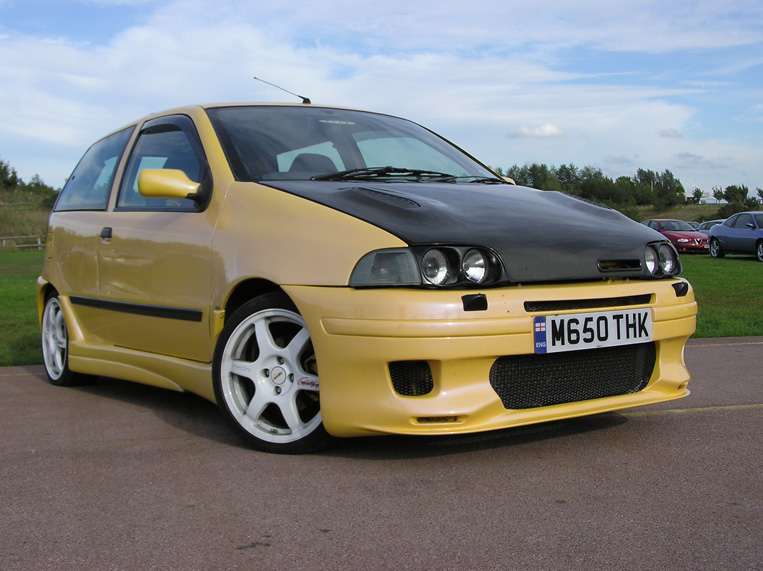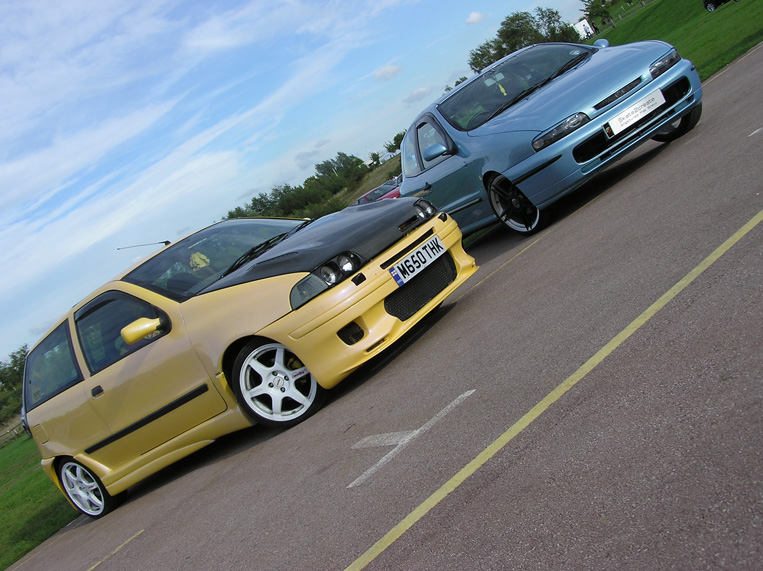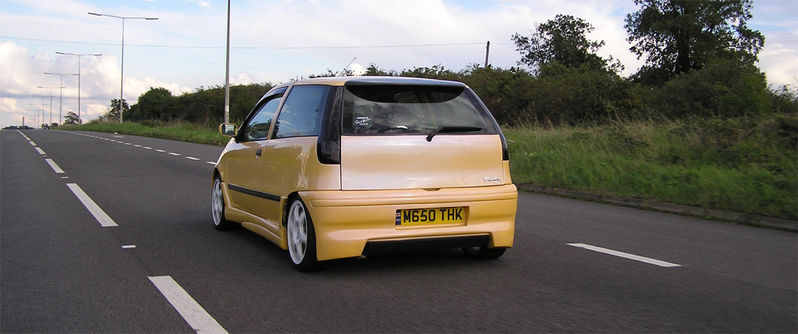 Here is a few pictures to give you a rough idea of the final look.

Outside




Inside




Obviously in yellow with a black cage. But that's the overall look! I'm getting new side skirts soon as well.





I'm now planning on buying a new Punto chassis and transferring everything over to it once its been prepared.

The reason for this is that my current chassis has had a hard life, is starting to rust in places and this gives me an opportunity to build up a strong chassis without taking my car off the road to do it.

My plan is to strip a chassis down so there is nothing left on it, seam weld the entire car, and fit a full weld in roll cage. Then once that is done, get the entire car re sprayed and then transfer most of my current running gear, replacing parts as I see fit.

Here is a rough idea of my plan... in pictures


I know many people will say "what's the point in wasting that kind of money on a Punto?"

But I love my car, have no intend to sell her ever, and want to build a car exactly as I like it. (and one that goes round corners
)

Tie all this work in with an Eibach Anti Roll bar kit and coilovers and it will be mint


I can't wait to get if finished myself. Then i can concentrate more on the performance side of things and track days BRING ON THE 'RING!